Computer & Network Technology
The Computer & Network Technology program provides training from computer repairs to installing and configuring servers.  The curriculum is taught in a lab space that imitates the work environment.  Through classroom and lab experiences, students gain knowledge that prepares them for third party certifications. Most graduates are CompTIA A+, Network+ , Security+, Linux+ and Healthcare IT certified.  Windows 8.1 and Windows Server 2012 R2 certification will be available beginning in Fall 2015.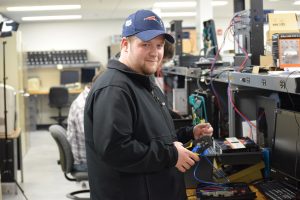 This is a great time to enter this field. Apply today!