Alumni
Letter from the Alumni & Friends President

Greetings Alumni!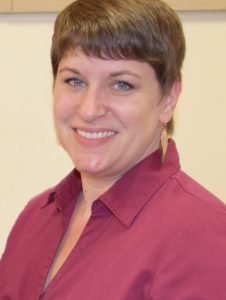 On behalf of the Alumni & Friends Organization, welcome and I hope you will consider taking an active role as an alumnus of NMCC.  Our organization is dedicated to supporting the goals and mission of Northern Maine Community College and its Foundation. Our outstanding team of board members, as well as the staff at the Foundation office, is focused on reaching out to reconnect, educate and engage as many alumni as possible.
We are continuously working toward developing and strengthening relationships between graduates and the College through communication and involvement with current and future alumni.  In addition to our outreach activities, the Alumni & Friends Organization supports various student activities as well as organizing our annual Homecoming weekend.
There are no dues to participate…we are supported through fundraisers and the Foundation Board. Our current fundraiser is our annual Tuition Raffle.  Not only does this activity raise money for the Alumni organization but it also provides a year's worth (24 credit hours) of free tuition to a lucky student.  In some instances, this free-tuition raffle prize has provided the only opportunity for the winners to continue and complete their education.  Imagine offering the gift of free tuition to a deserving student by participating in our Tuition Raffle!
Alumni, you are the face of the College and we want to hear from you.  Tell us how and what you are doing.  Please drop us a line at alumni@nmcc.edu.  We will dedicate a portion of the Alumni page to the good news you send us:  new job, wedding, births and grandchildren—it's a great way to keep up with your classmates!
As alumni, we all owe a debt of gratitude to the College faculty and staff who gave us the tools necessary to be successful.  I challenge you to take an interest and become involved in the Alumni and Friends Organization as we promote and support NMCC, its students and alumni.
Thank you and we look forward to hearing from you soon.
Regards,
Tara Henderson, Class of 2003
President, NMCC Alumni & Friends Organization