Breaking the Mold: Ammie Landon
January 17, 2020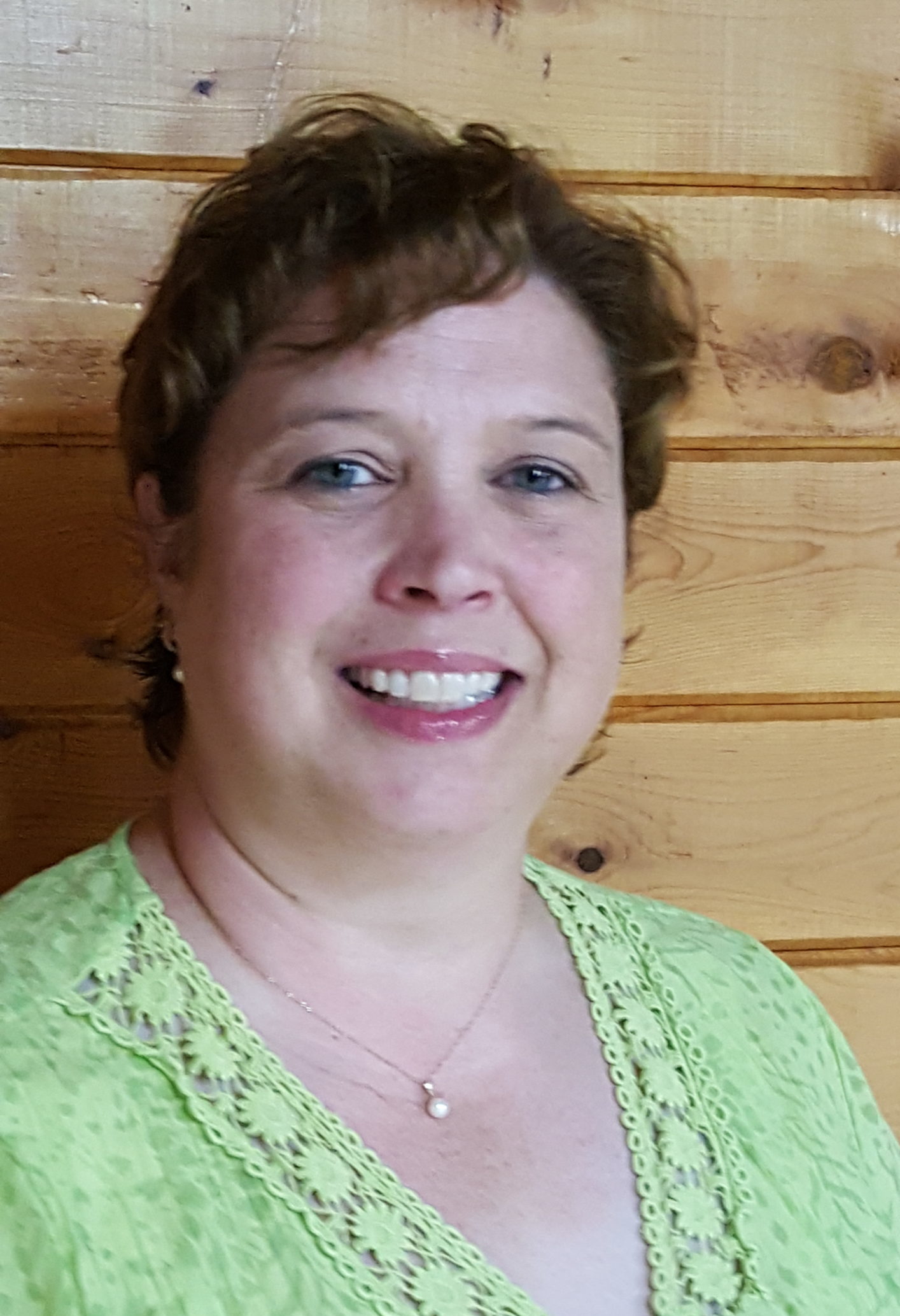 By Kent DeMerchant
Presque Isle – Ammie London is an NMCC alumna from the class of 1993.  She started her studies in the Automotive Technology program but, by the end of her first year decided to double major in Auto Collision Repair.  Ammie has always had an interest in how things worked and were put together.  Working on cars was a good fit for Ammie's interests and she quickly found she had some natural skills in this area.  She found a second passion with auto body and paint. Ammie was fascinated with the colors and history of these cars.  Each car would tell a story of the decade in which it was manufactured.  The color of cars in each decade reflected the styles common to that era.
Ammie describes a job she took on where she was given free artistic rein to rebuild a Mustang.  For Ammie, it was not a matter of picking a cool or popular color for a car but more of what the car's history was about and how the color chosen would complement the interior or what pin striping would tie each detail together.  Everything on the car had to flow together in order to accent the beauty of the car and tell the car's story.
Soon after graduation, Ammie and her husband started a body shop in Blaine.  Ammie worked in the shop with her husband and also took jobs outside of the family business. In 1999, she accepted the position of auto body instructor at Region Two School of Applied Technology in Houlton.  She then continued her education with the completion of a Bachelor's degree in Applied Technology from the University of Southern Maine and a Master's degree in Educational Leadership from the University of Maine in Orono.  At the time Ammie started her teaching career with high school students, she was the only female auto body instructor east of the Mississippi. Doing something that nobody else is doing describes Ammie's personality.
For NMCC's 50th Anniversary Celebration in 2011, one graduate from each of the previous fifty classes received recognition for outstanding contributions.  Ammie was chosen for her contributions to the Auto Collision industry and for her role as an auto body instructor.
This past year, Ammie felt it was time for a change but wanted to stay connected to the school.  When the opportunity arose, she transitioned from an instructor to the position of Facilities Manager for Region Two School of Applied Technology.  In this position, she is responsible for the maintenance and overall management of the school building, vehicles and all the equipment needed to operate the school.
It has not always been easy for Ammie to work in a male dominated industry.  She has worked hard and persevered to gain the respect and credibility of some of her peers in the industry.  As an instructor, she feels confident of the trade community's' perception of her.  However, since moving to her new position and developing new working relationships with a new group of professionals, she reports having, to a small extent, to prove herself as a Facilities Manager.  As in the past, she is persevering and gaining credibility with the contractors and vendors.  She is viewed on her skills, knowledge, and job performance, not on her gender
When asked what advice she would give to a young lady interested in entering a trade, she replied, "Do it! Don't let stereotype stop you."  The second point Ammie made was to pursue the career for the love of it and not to make a statement.  A career should be based on interest and abilities and not on gender.  Finally, Ammie would encourage young people entering a trade to think of the future.  Anything can happen during a lifetime that may limit a person's physical ability to do some of the work involved in a particular field.  Always have a plan to fall back on, which is why she continued to pursue an education.  It is also important to think of career advancement.  Preparation for the possibility of advancement is an advantage when the windows of opportunity open.
Ammie's story is not about a woman's triumph in a male dominated industry. She was not trying to make a political statement or have something to prove.   She was pursuing a gratifying career path of her choice. One that has satisfied her desire to learn, experience new things, provide opportunities for growth and advancement along with providing herself and her family with a satisfying quality of life.
Quick Facts:
Automotive Body and Related Repairers.
Job Duties
Sand body areas to be painted and cover bumpers, windows, and trim with masking tape or paper to protect them from the paint.  Prime and paint repaired surfaces using paint spray guns and motorized sanders.
Skills Needed
Repairing machines using the needed tools.
2018 National Average Pay
$20.55/hour; $42,730/year
Job Outlook 2018-2028
4% to 6%
Source: O'NET Online (2018)
Auto Collision and Repair 2018 at Graduate Success Rate
(Employed, Cont. Education, or both):
100%
For more information about non-traditional programs available at NMCC, please contact Kent DeMerchant, Gender Equity Coordinator & Student Support Career Specialist at 768-2793 or nkdemerc@nmcc.edu
Cited by the Aspen Institute as one of the nation's top 150 community colleges for commitment to student success and educational excellence.