Housing
Campus housing is available to all matriculated students carrying a full-time load (12 or more credits).  Exceptions are made on a case-by-case basis.  Campus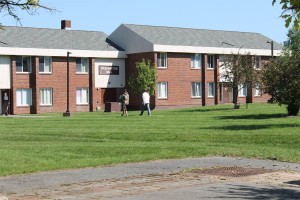 housing options include multi-student suites, traditional double rooms and a limited number of single rooms. Andrews Hall is a traditional-style residential hall featuring single occupancy rooms equipped with single beds, chests of drawers and desks.  Suite-style living is available in Snow Hall and accommodates up to five individuals with a fully furnished living room, three bedrooms and a bathroom.
   How much does housing cost?
We have the most cost-effective room and board rates in the state of Maine…check it out:  Cost of Housing
                                            Housing On Demand
For individuals needing only occasional or temporary campus housing, a limited number of rooms are available for $30/night.  Supper on the evening of the rental and Breakfast on the morning after the rental are included.  Contact the Director of Residential Life for more information!
                                     *NEW!* Family Housing *NEW!*
New for spring 2017, NMCC is offering a family housing pilot project.  Think you might be interested?  Click here: Family Housing
                                           Want to live on campus?
For more details, contact the Director of Residential Life or visit the portal: NMCC Housing Details