Housing
Campus housing is available to all matriculated students carrying a full-time load (12 or more credits).  Exceptions are made on a case-by-case basis.  Campus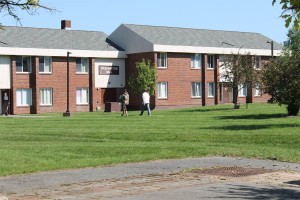 housing options include multi-student suites, traditional double rooms and a limited number of single rooms.
Andrews Hall is a traditional-style dormitory featuring double and single occupancy rooms equipped with single beds, chests of drawers and desks.  Suite-style living occurs in Snow, Penobscot & Washington Halls.  Snow Hall suites accommodate up to five individuals with a fully furnished living room, three bedrooms and a bathroom.  Penobscot and Washington Hall suites accommodate up to four students and have a furnished living room, two bedrooms and bathroom.
Housing On Demand
For individuals needing only occasional or temporary campus housing, a limited number of rooms are available for a modest fee.  Dining privileges are included.  Contact the Dept. of Res. Life for more details and conditions.